Beware of attackers masquerading as well-known vacation rental websites such as Airbnb and Booking.com.
Scammers that prey on tourists for Phishing Attacks are more active once the summer travel season is in full force.
It is recommended to double-check the website URL before entering any credentials on it to prevent being the victim of such scams.
If you're unsure about the correct address, it's best to double-check using Wikipedia and a search engine.
Phishing Site Mimicking Booking.com
According to Kaspersky's research, the fake website's goal is to collect "email passwords" and email addresses that may also be used as usernames.
The phishers appear to have tangled their nets; their true target is likely credentials for Booking.com accounts.
Notably, the second-largest group of Booking.com users, hotel and flat owners who utilize the website to draw in customers, was also targeted by phishers. There are fake websites that collect usernames and passwords for them as well.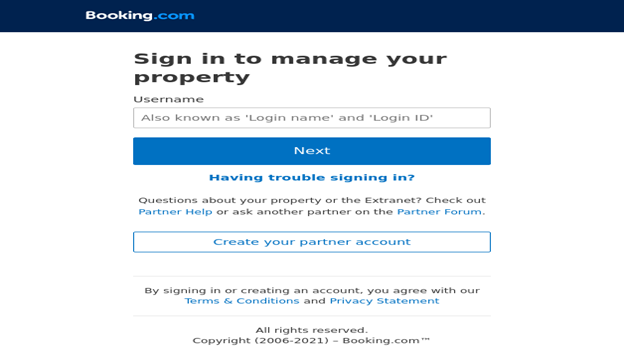 Scammers Target Airbnb Users
A fake Airbnb site, which is a replica of the real one, advertises appealing flat rentals while persistently informing users that they must send money to a third party to finalize their reservation.
Other Online Scams
Scam sites promise great items in exchange for taking a survey. In this example, travel surveys with a $100 reward.
At the end of the survey, the fraudsters typically ask the victim for personal information such as their first and last name, address, phone number, and, in some cases, Phishing Attacks, payment information.
Such information may be utilized for a variety of unpleasant things in the future, ranging from identity theft to hacking into financial accounts. The "prize," on the other hand, is not exactly forthcoming.
Airline passengers are another common target for phishers. Fake websites impersonating the official sites of several carriers are constantly appearing. The larger the airline, the more likely phishers would target its customers' credentials.
FREE Demo
Implementing AI-Powered Email security solutions "Trustifi" can secure your business from today's most dangerous email threats, such as Email Tracking, Blocking, Modifying, Phishing, Account Take Over, Business Email Compromise, Malware & Ransomware
Beware Of Online Scammers And Phishers
Only utilize reliable websites. Before entering any sensitive information, such as a login and password or a credit card number, double-check the website URL.
Install a reputable antivirus with built-in protection against online fraud and phishing on all your devices. This will provide you with an early warning about sites to avoid.